Winter Survival Challenge
The Winter Survival Challenge for 2019 starts January 4th  - Through March 30th, 2019.
Prizes
Highest total bankroll based on pari-mutuel payouts from a $2.00 Across The Board wager ($2.00 to win, place and show) on your race selection.
Grand Prize: $1,000 & 2019 WHHC Spot
Second Place: $500 & 2019 WHHC Spot
Third: $250 & 2019 WHHC Spot
Most Winners: $250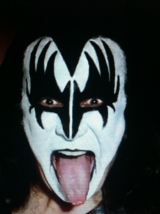 About Me
Contact Information
State

City / Town

Country
My Racing Interests
Favorite Racetrack

Buffalo Raceway

Favorite Horse

Nihilator

Favorite Racing Code

Harness
Member since

Wednesday, 02 January 2013 18:12

Last online

4 months ago
I need a hot tip for this weekend, I'm $59 out of 3rd with 6 contest races to go and it's time to "swing for the fences"! Somebody tell me something they see on the program that nobody else sees!

WOW!, Quick contest for me. I lasted 6 cards and POOF I'm gone. Happy Holidays!