2020 Winter Winners
Due to the cancellation of Racing, the Top 3 Players in the Challenge have now been declared as the Winners.
Congratulation to the Winners of the 2020 Winter Survival Challenge
Most Wins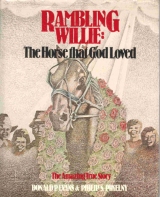 About Me
My Racing Interests
Favorite Racetrack

meadowlands

Favorite Racing Code

Harness
Member since

Tuesday, 01 January 2013 21:00

Last online

1 week ago
BigM status = The winds of Navarone. 50 mile/hr gusts.
Hope they calm down by post time.